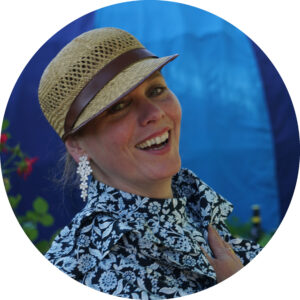 'Art offers a space of encounter
for us to meet our own poetic soul.'
-*Ruchama Hoed-
My name is Ruchama Hoed, pleased to meet you!
Weaving is a way in which I express my desire and fascination for life's multi-facetted richness.

I weave philosophical and spiritual threads, intercultural experiences and personal encounters together as an artistic translation between soul and matter.  Color, light and rhythm are my allies to distill and materialise  my way of paying homage to life's inherent complexity and beauty. 

In 2008 I graduated from Goldsmiths College's visual art department in London after studying Humanistic studies, hat-making and modern dance , all of which gave me a rich foundation to develop my artistic practice upon.

On the ever unfolding path of following my golden thread I have been privileged to study with inspiring weaving-elders in Italy, the Netherlands, Germany & UK and, to this day, I gratefully continue to deepen my weaving skills as an overarching dedication to my life-philosophy of 'Pana Montata'.
In honor of Panna Montata for every Soul, I greet you.
*Ruchama Hoed
You are cordially invited
to visit my showroom

in the heart of Amsterdam.
Here a home made cappuccino awaits
… lest  you would rather
pass by my atelier in Tuscany for a 'brindisi'
with glass of wine& a meaningful conversation?
Either way I will gladly share more about my unique working process. 
Feel free to request a quote
on an existing artwork or when exploring to commission
your own unique handwoven art piece by my hands …
All for Love!
Nely & Ruchama playing together
@ Weaving School 'Nieuw Askov'
in Friesland